Things to Do in Omaha, Nebraska
There is plenty of fun and exciting things available to do on the weekends in Omaha! We made a list of our top 10 must-visit places in Omaha that will help create lasting memories.

TOP 5 PLACES TO VISIT IN OMAHA
The Henry Doorly Zoo and Aquarium started out in 1894 with only a moose, a bear, and a "moving fish", all only costing $176. Now they have grown into one of the most well-known spots in not only Omaha but in the country and even won "Worlds Best Zoo" in 2014! The zoo currently has over 17 exhibits that cover the 130 acres and are home to over 900 animals and species. The zoo also offers several special events such as Late Nights at the Zoo, Summer Splash, and Trivia Days!

3701 S 10th ST Omaha, NE 68107

Old Market is a neighborhood in Omaha, NE that dates back to 1880. It is full of historical buildings and you can even take the Old Market Historic Walking Tour to learn even more about this special part of town. Old Market is now home to several shops, restaurants, and other entertainment businesses that it makes it a very popular spot for the locals.
This neighborhood really has it all! Visit today!
The Durham Museum is home to one of the most popular places in Omaha, Union Station. The museum offers a first-hand look at the history of the region as well as several traveling exhibits that touch on subjects such as history and culture, science, industry, and more! They are affiliated with the Smithsonian Institution and have strong ties to the Library of Congress, National Archives, and the Field Museum. Visit their website today!

801 S 10th ST Omaha, NE 68108

The Lauritzen Gardens first opened in Omaha in 1982 and covers over 100 acres. The gardens are considered a living museum as they are changed seasonally. The facility also offers several educational opportunities such as programs for adults and children, summer camps, and more! The gardens are also a popular spot for weddings and other large gatherings as it provides a beautiful backdrop for photographs. Visit the gardens today!

100 Bancroft ST Omaha, NE 68108

Looking for something fun for the whole family to do? Check out the Omaha Children's Museum! Omaha Children's Museum first opened in 1976 and since its opening, they have had one goal, provide an atmosphere than promotes imagination, learning, and of course, FUN! The museum has 11 permanent exhibits as well as several special exhibits that are changed throughout the year. Visit today!

500 S 20th ST Omaha, NE 68102

TOP 5 AMAZING PLACES TO EAT IN OMAHA
Omaha is home to The University of Nebraska-Omaha and has become a driving force in culture, community events, and entertainment. This has attracted citizens from many different cultures. As a result, the city's dining scene is an eclectic fusion of local tradition and international flavor. These five must-try restaurants define Omaha's culinary culture, from laid back bistros and cafes to innovative food served in luxury settings.
New American
Railcar Modern American Kitchen is a popular spot in Omaha. They serve made from scratch "comfort" food along with craft cocktails in a rustic-chic setting. Visitors comment on how knowledgeable and welcoming their staff is as well as how amazing the food is. Their menu has entrees to satisfy any palette such as steaks, burgers, pastas, salads and more!
1814 N 144th ST Omaha, NE 68154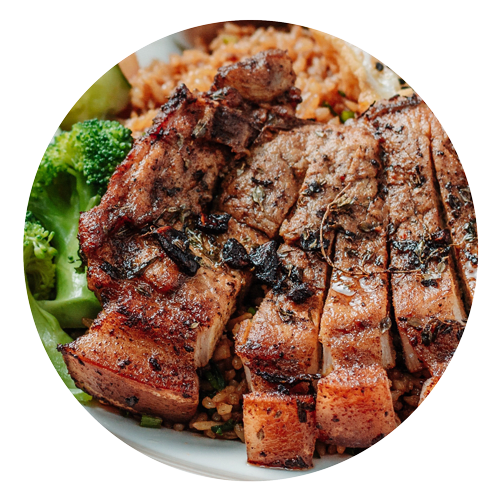 Steakhouse
If you are looking for a good steak in a cozy atmosphere, check out Brother Sebastian's Steakhouse! Brother Sebastian's is very well known in the area as they have won many awards such as the Certificate of Excellence from Tripadvisor in 2014, 2015, 2016, 2018, and 2019, they were placed in the top 50 Steakhouses in 2015 by MSN, Check them out today!
1350 S 119th ST Omaha, NE 68144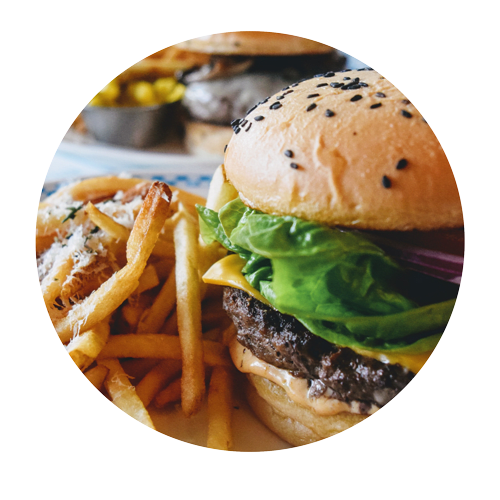 Burgers, Breakfast, Lunch, Dinner
Craving a good burger? Check out Louie M's Burgerlust! Louie M's is open 7 days a week that serves breakfast, lunch, and dinner. They have a large menu that of course includes burgers, but also some Italian classics, salads, cocktails, and more! Stop in today and see why they are one of the highest-rated restaurants in the area!
1718 Vinton ST Omaha, NE 68108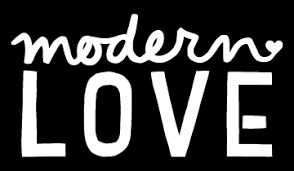 Vegan
Modern Love is a unique restaurant that offers an all-vegan menu as well as beer and wine cocktails. On Saturdays, they offer a small but delicious brunch menu. Monday-Friday they offer a lunch menu with some amazing burgers and sandwiches. When visiting, we recommend starting off with the Buffalo Wings and then ordering the Jalapeno Pepperjack Burger! Stop in today!
3157 Farnam St Suite 7113 Omaha, NE 68131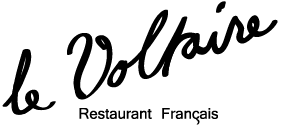 French
Le Voltaire is a popular French restaurant located in Omaha. Their food is so authentic, they have been nicknamed the "little corner of France in West Omaha." Not only do they offer the most extensive list of French Wine in Nebraska, but they also serve classic French favorites such as Escargot, Bouillabaisse, and Creme Brulee. Stop in today!
569 N 155th Plaza Omaha, NE 68154